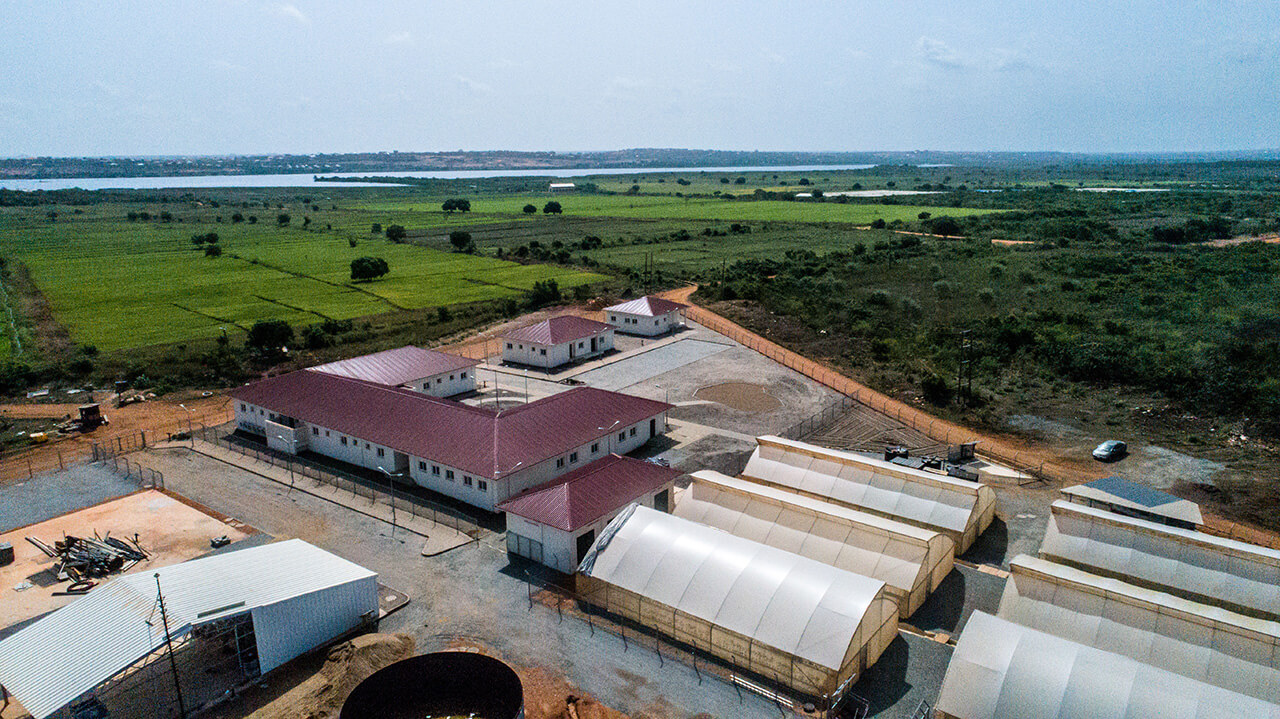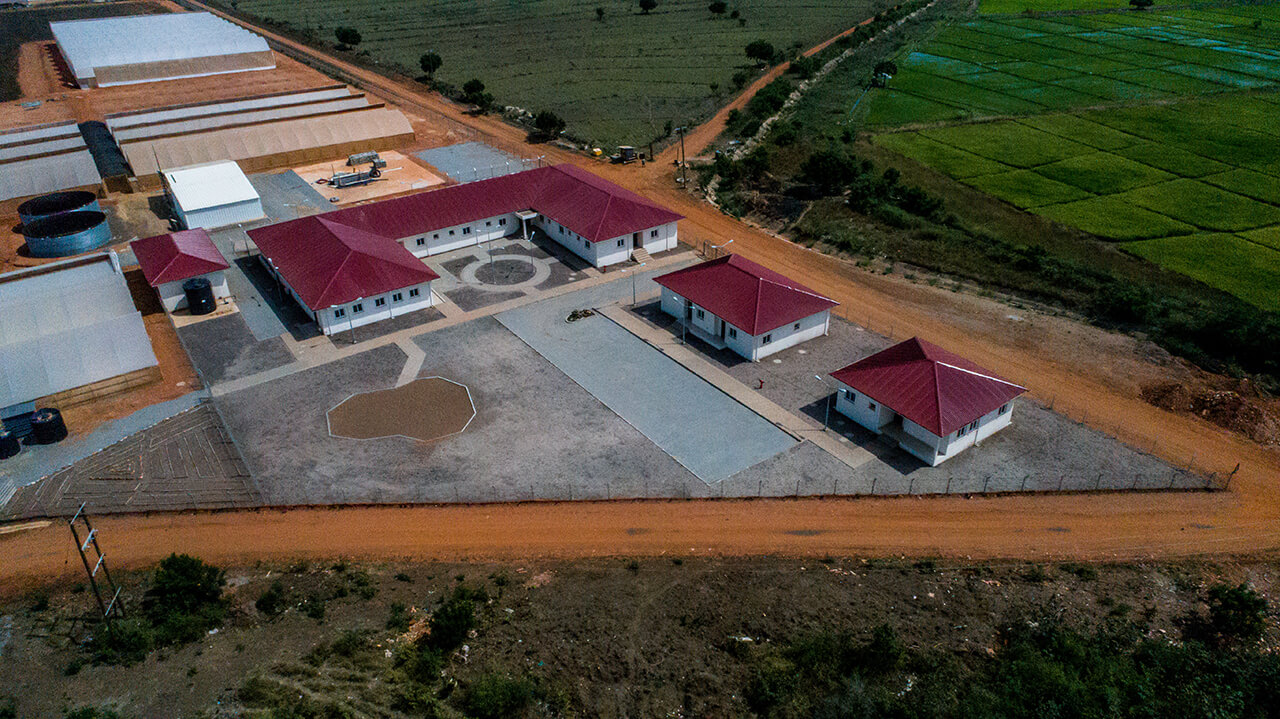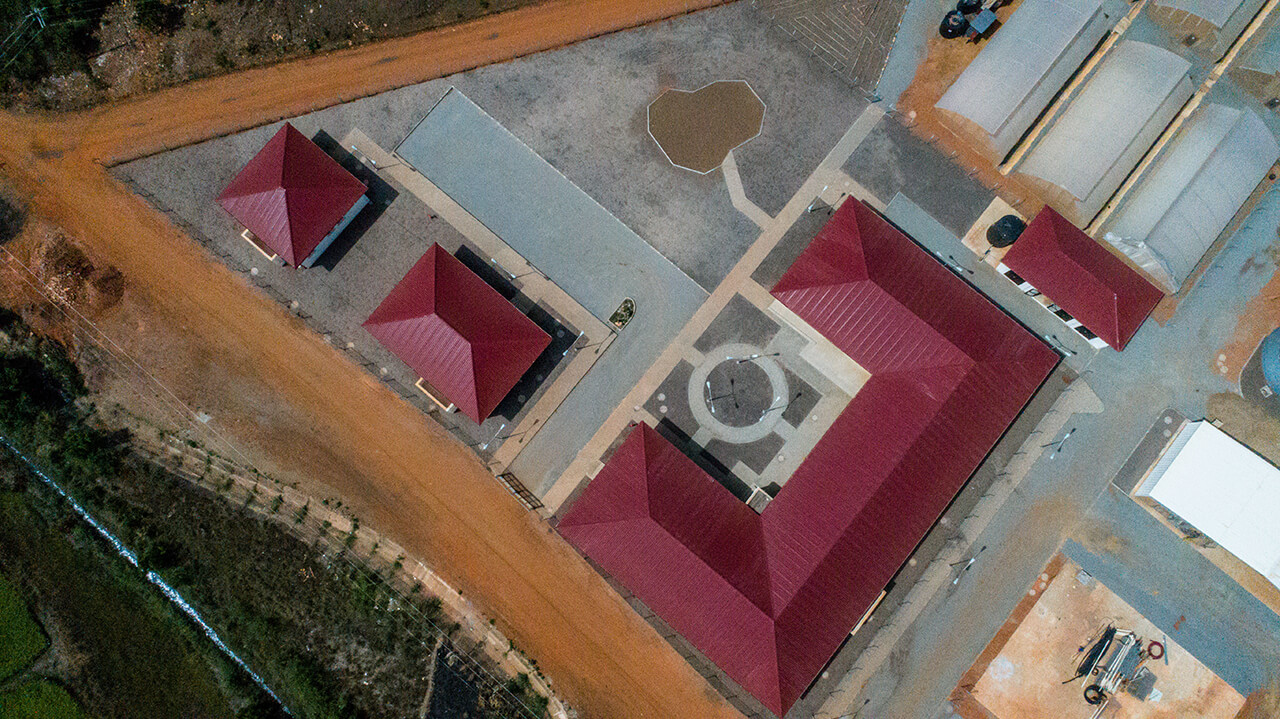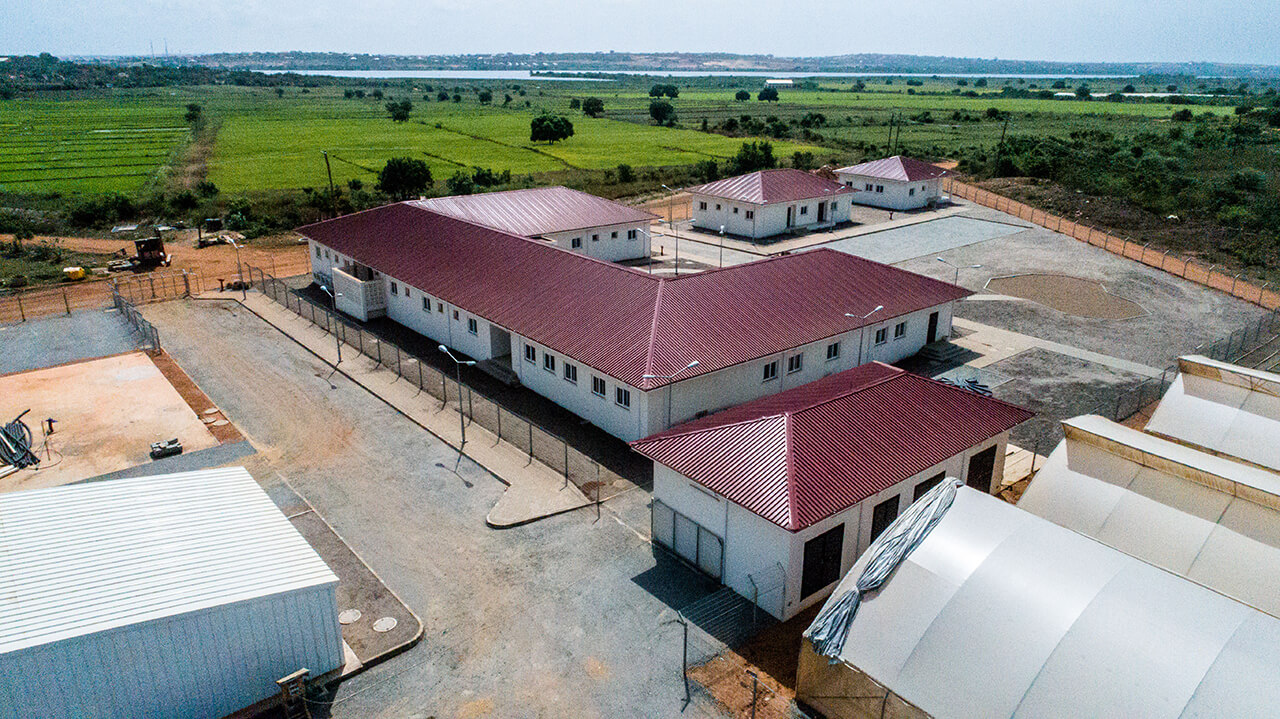 Greenhouse Capacity Building & Training Center
Client Name
Ministry of Food and Agriculture (MoFA) and Ghana Irrigation Development Authority (GIDA)
Project Location
Project Status
Project Description
Amandi was contracted by Agritop and the Ministry of Food and Agriculture (MoFA) and Ghana Irrigation Development Authority (GIDA) to set up the Greenhouse Capacity Building and Training Center (GCBTC) at Dawhenya in the Greater Accra Region of Ghana.
GCBTC consists of the following structures:
Training center – A cohort of 30 students, plus trainers and managers, enjoy a supportive learning environment, with well-furnished accommodation, office space, a library, a lecture hall and a laboratory.

Practical training in agricultural technology and innovation takes place in six – 210 metre-square tunnels.

The commercial farm, consists of a 15,000m2 greenhouse and open fields. Produce is grown in the main production area, along with a hydroponic greenhouse and a nursery structure. The farm also includes a fertigation control center, a maintenance structure, a pack house and a post-harvest center.