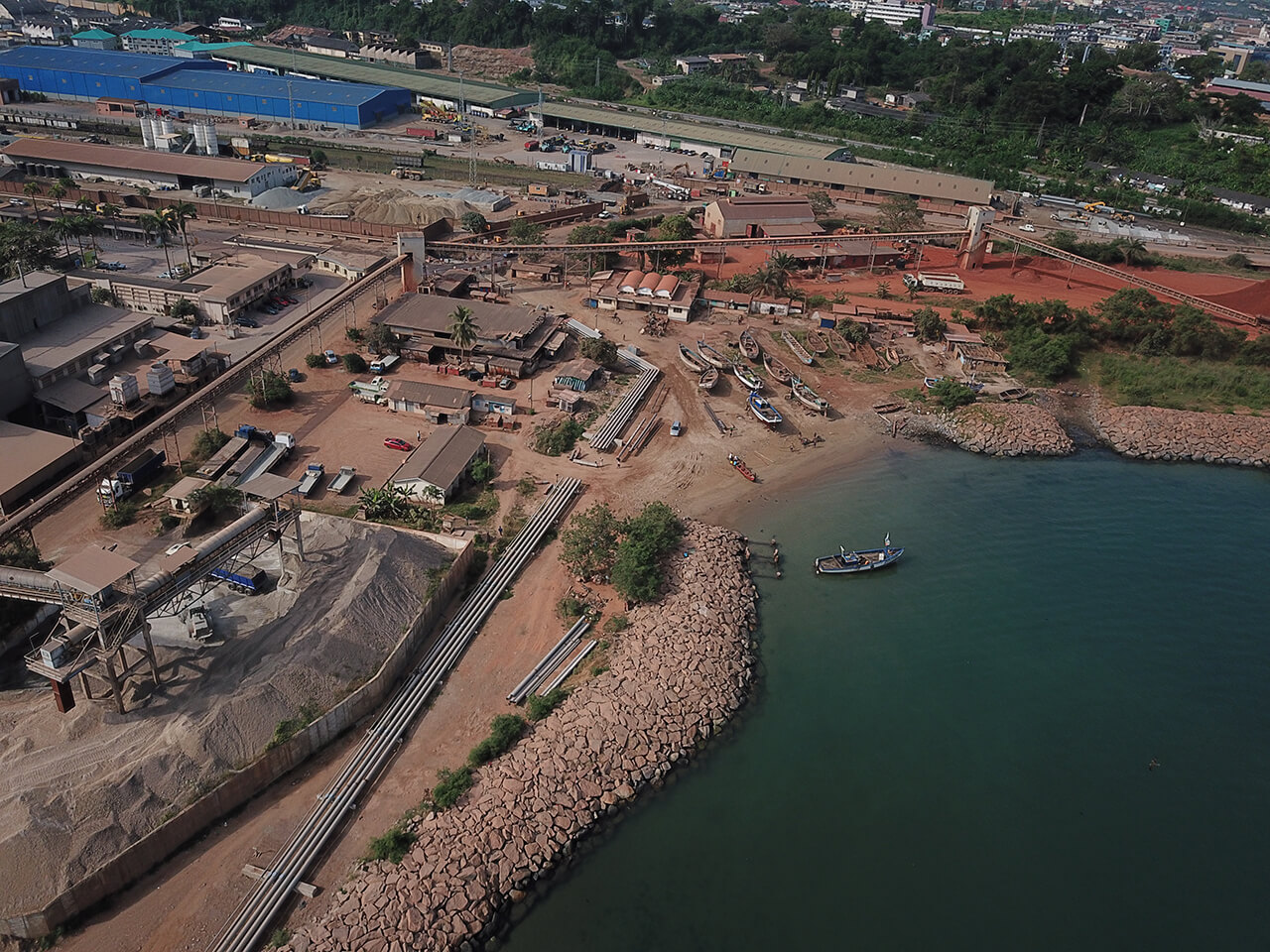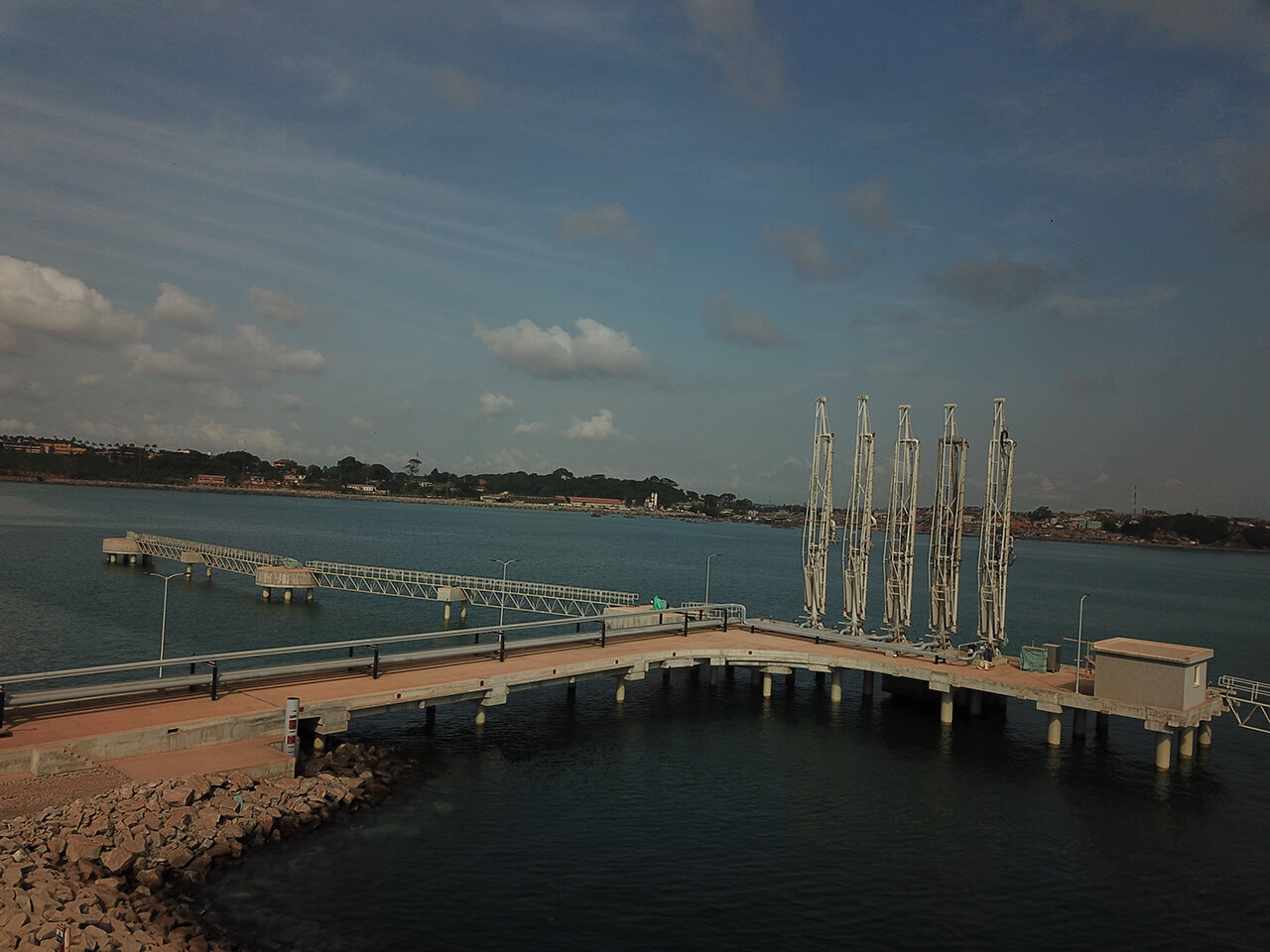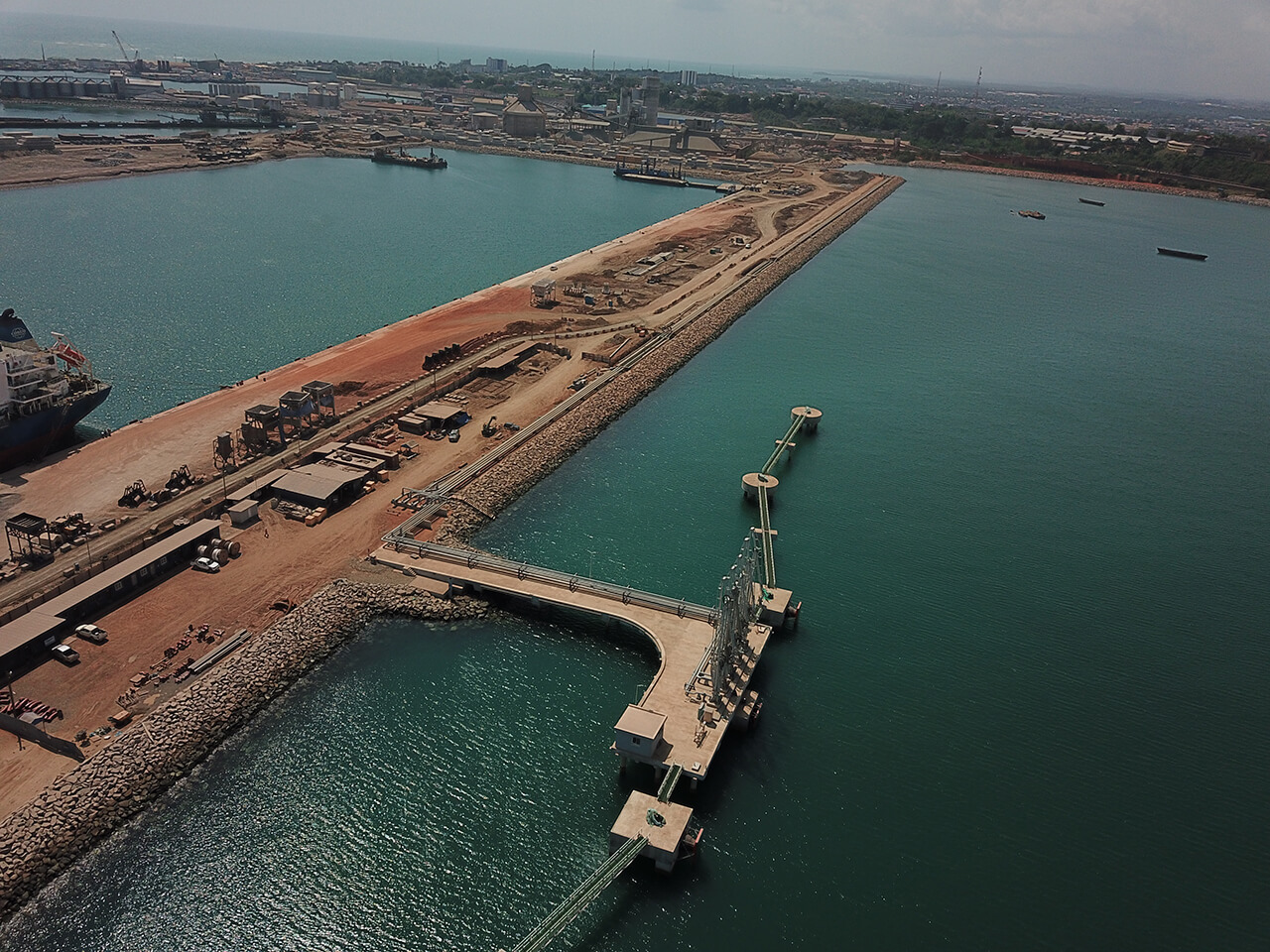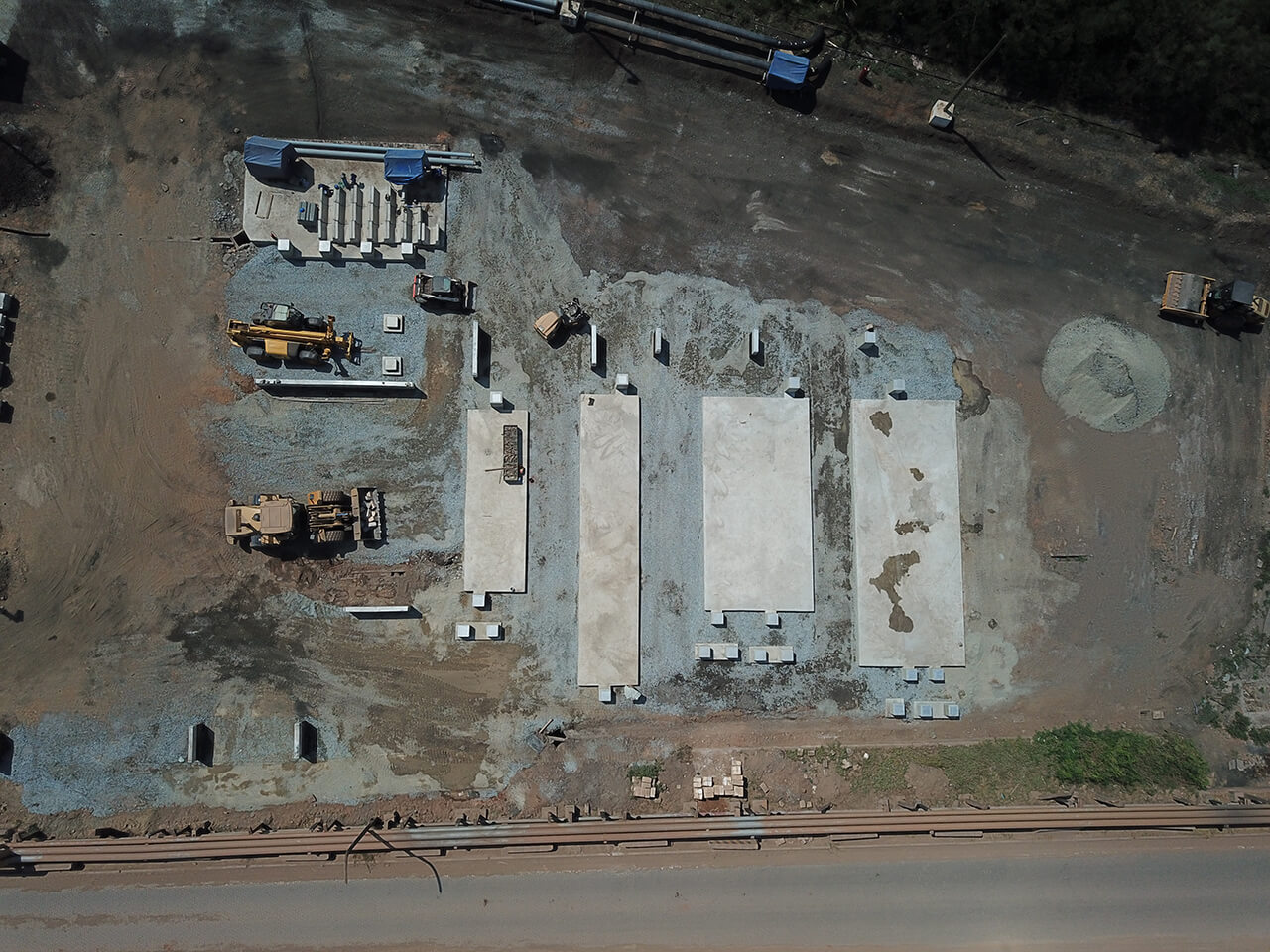 Development of Atlantic Oil Terminal
Client Name
Project Location
Project Status
Project Description
Ibistek Limited was appointed as the
concessionaire
for the Atlantic Oil Terminal in the Takoradi Port. In 2018, Ibistek awarded Amandi to design and build the new oil jetty and to establish and develop an oil berth including a manifold station.
The project consists of the following:
1. The engineering services and installation of five off-Loading arms for PMS, AGO, HFO, LPG, and Bitumen, each with a pipeline of 1,500 ml from the oil jetty to the manifold station.
2. Design, supply and installation of a metering system, slop tanks, pigging system, and firefighting equipment.
The oil jetty with a total length of approximately 300m enables the berthing of oil carriers of up to 50,000 Dead Weight Tons.